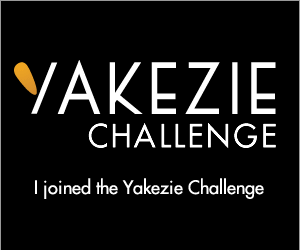 Fiscal Phoenix has joined the Yakezie Challenge!
If you are not familiar, Yakezie was started by Sam, who blogs at Financial Samurai, and it is a group of financial and lifestyle bloggers who are interested in selflessly helping one another.  They sponsor a writing contest for college students, and provide a community for bloggers to help one another.  They are a great group of bloggers who provide some of the best personal finance content on the web, in my opinion.  (You can see the full list of Yakezie members' blogs here.)
Part of the challenge is to get Fiscal Phoenix's Alexa rank down below 200,000.  Currently the Alexa rank for Fiscal Phoenix is 2,653,134, so there is a ways to go.  You can help me meet the challenge by visiting and reading Fiscal Phoenix, especially if you have the Alexa toolbar installed.
I plan to meet my goal of an Alexa rank below 200,000 by July.